Raising the White Flag
June 22, 2016
I'm raising the white flag in surrender. I give up! Online dating is dead to me.  Just when I thought it couldn't get any worse…it did.  After countless conversations, chats, texts, phone calls with over 20 men, I finally decided earlier last week that I was going to narrow it down to two guys and if things didn't work out with them, I was going to go off the grid and stop this online dating disaster for good.
I went on a date with the guy from eHarmony (The Executive Chef/Financial Adviser) believing that perhaps these guys are of a higher caliber and I may find true romance. Our first date was lovely. We met in a quaint little town called Mystic, had a couple of drinks at a beautiful dock-side restaurant and he was a complete gentleman. We had great conversation, good chemistry and decided to plan another date for the following week in Newport. I was really optimistic that this guy could be boyfriend material.
Ironically while I was on the date with Chef, I got a message from a very handsome ( I mean really handsome ) guy from Tinder.  I would normally ignore it since my date with Chef went so well, but I figured…why not just see what he's like too….just in case. 😉  I ended up messaging him back the next morning and he was so excited to hear from me and he was on his way to church.  "Wow" I thought, "a good church-going guy on Tinder?" I have to see where this goes. So as I said, I decided to narrow it down to these two guys and if it didn't work out with either one of them, I would throw in the towel and be done with this exhausting process of online dating.
Church Boy and I spoke on the phone briefly several times and he seemed like a really nice guy.  We set up a date for the following week.
Meanwhile, I was going to see Chef on Saturday for our second date in Newport.  This was a two hour drive for me, but Newport is so nice that I didn't mind one bit. I got there at about 4 p.m. and we parked by the water overlooking the harbor. It was beautiful! He brought out chairs for us and we sipped on a cocktail with champagne and grapefruit infused vodka that he had brought.  We talked for hours, enjoying each others company and then decided to walk to get a bite to eat. As we reached the center of town, he stopped and said "Oh my God, you're going to kill me…I forgot my wallet in the car".  I have to admit I was a tad bit annoyed, but I had money on me, so I told him I would cover it (reluctantly of course). To make matters worse, we were passing a cigar store and he hinted that he would love a cigar. Me being the idiot that I am said, "I don't mind getting it for you , but you're paying me back for it" I joked (Not joking). He said he would give me the money as soon as we got back to his car and apologized profusely, thanking me for being such a "sweetheart".
So here we are in a great little beach town with some of the best seafood restaurants and where does this dude want to eat??  A pizza joint!  I even told him, that I'm not really eating pizza because I'm staying away from gluten and cheese, but he insisted that everything is so over-priced in Newport and like an idiot…I caved.  Now, I'm a little more annoyed. He made it seem like he had a great restaurant picked out and that he was taking me to a nice romantic dinner.  A gentleman would have taken me to the restaurant, ordered a drink and ran back to the car to get his wallet.  This cheapskate took me to a pizza joint and I was paying for it. :/
I was trying to make the best of it because we were really having a great time. He was funny and smart and seemed like a really great guy looking for a meaningful relationship.  We walked back to where our cars were parked and sat on a park bench watching the sunset and talking and we kissed a little.  I honestly thought this guy might be my next boyfriend the way we connected.  He walked me back to my car and proceeded to get in.
He said on our first date that he would never touch me unless he asked me if it was okay first, so I felt safe with him. We kissed some more and all of a sudden, as he had his fingers through my hair telling me how beautiful my eyes were and kissing me,  then he ever so gently pushed my head downward. Yep!  I couldn't believe it…I was in shock!! I quickly, looked at the clock and said, "I better head home."
Not "What the "F" do you think you're doing?" Not "I thought you were a G-damn gentleman!?" No…I just wanted to get the hell out of there!  So I did…without getting my damn money back for the stupid $11 cigar and shitty pizza!
This was an all time low for me.  I drove home pissed off as hell!  What kind of man does that???!!!! That is NEVER okay!  I was disappointed, angry and feeling completely disrespected.  Needless to say, I will NEVER see him again.  I have lost all hope of finding a decent man at this point.  They have all been complete assholes, losers, and degenerates of society.  Is there any hope??
To make matters worse…I had a date with Christian Boy set up for a few days later and he completely blew me off. He is trying to make excuses that he was caught up at work and his phone died because he left his charger at home, but I really doubt his lame ass story and I don't feel like I should give him another chance.  For what? To be disappointed by another dumb ass, yet again?! He was suppose to be the silver lining after I was violated by this other jerk. Silly me.
I know I sound angry and bitter, but really?? Could it get much worse? I couldn't make this shit up!  The only positive thing about this is that it makes for a good laugh…it's at my expense, but all you can do is laugh, otherwise I might be locked up in a loony bin for the rest of my life. In fact, at this point I could make a sitcom from all these ridiculous dating stories.
I am better off leaving it up to fate and meeting a guy in a grocery store or through a mutual friend. Maybe I should start going back to church and find a nice guy there? All I know is that I am so done with online dating!  I gave it a chance and I have come to the conclusion that 99% of the men on these sites are the dregs of society and finding the 1% that aren't, is less likely than winning the lottery.
I can't put myself through anymore humiliation and utter disappointment. If my friends thought I was cynical before…well now they're really going to think I'm cynical.  I was so upset that I joked that I wish I was a lesbian because things might be easier swimming in the lady pond.  How's that for cynical?!
Not to worry. Give me a couple of days to cool down and I will re-evaluate my thoughts about men. Luckily, I leave for my annual girls trip in the next few days, so I can find tranquility and balance in paradise with awesome friends. Until then, I am raising a white flag and leaving it up to fate and the universe to find me love. I probably should have done that all along.  I still have a shred of hope that my true love is out there somewhere.
I know there will be no one in the islands…I watched "Stella Got Her Grove Back" many times and in real life the author of that story found out the hot young guy she fell in love with was actually gay and married her to become a U.S. citizen.  How's that for a reality check?!
I've learned from my mistakes, but I won't give up hope. (I hope you can learn from my mistakes and avoid any idiot ideas to power date online.) Love always has a way of finding you when you least expect it. Keep the faith!
With Faith, Hope, and Love,
~Teresa
Related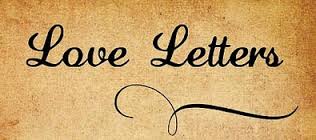 You May Also Like
November 6, 2017
January 2, 2018
January 6, 2017