Embracing the Shadows
October 2, 2016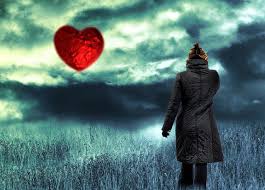 There you are again. Lurking behind me like a shadow that I can't escape. Even on my brightest days…there you are again. I want to embrace you like a shy little child that hides behind her mother and tell her it's okay—there's nothing to be scared of little one. I feel my little shadow hiding behind my shoulder every once in a while. It's loneliness. It's that little reminder that tells me that your Facebook page may make you look like you're having the time of your life, but we both know the truth. The truth is you're trying to embrace your loneliness, but you can never quite capture that little shadow of doubt and fear. It's always there even when your surrounded by friends and family who love you. It's even there when you think you love your solitude watching your favorite show, with no one to take your remote. It taps me on the shoulder and whispers…remember what it felt like to share this with someone?
That annoying little shadow. I just wish it would go away. I tried to ignore it for years, covering it up with a glass of wine (or two…or three). I tried to keep busy and make fun plans every weekend to avoid that little shit, but it just wouldn't go away. I read all the inspirational quotes and practice gratitude for all that I have, but there's always one thing missing. That one thing that all humans crave, that connection and commitment to the person that is supposed to make you feel whole. We are divinely created to be in love and without that we feel like there's something lacking. You can have everything in the world; nice clothes, nice cars and big house with nice things, but ultimately those things will never make you happy until you're in a relationship that makes you absolutely miserable, yet complete. Ironic isn't it?
Let's face it…being in a relationship is not all rainbows and unicorns. Even in the beginning when you're falling in love, you are filled with doubt and fear that this person may not feel as deeply as you do. You worry if they don't call you or hold your hand or want to spend every waking minute of their lives spooning you. It's a rollercoaster ride of euphoria and deep insecurity wondering if they feel the same.
Yet, it's magical and exhilarating and something we all crave……desperately. Until we have it that is. You finally think you found the one and then ten years in– you're completely sick of this person. It's life's little sick joke played on us humans. It's restlessness. It's discontentment at its finest. The fact is we never feel content and whole no matter where we are in life, so just accept it the way it is.
This is the first time in my life I haven't been with someone. I've always had a boyfriend. Well, that's not entirely true, I did break up with my high school sweetheart in our senior year, but I met my husband a few months after graduation and have been married up until four years ago. Funny how I think that being single for only four years is such a long time, yet twenty years went by in a blink of an eye.
Here's another truth…I felt just as lonely in my marriage most of the time. How's that for irony? If we're truly honest with ourselves, we are never really satisfied. We always crave more. That's why I've tried to embrace my loneliness. I'm not like most women who need a man. I've just come to a point in my life where I want an equal partner. Not someone who I need to fix. Not someone who thinks they have to fix me. Just a companion that wants to take long walks on the beach, have picnics at the park, or go on a wine tasting tour at a local vineyard.  You know, all that gushy stuff women love to do. I think I'm finally ready to let my guard down, but I won't know for sure until I'm in it.
toefle essay https://teleroo.com/pharm/cialis-im-urlaub-kaufen/67/ follow url essay chocolate help me on my essay can you get viagra prescription uk follow abortion paper sample term an example of a college level book report write my paper usa kamagra online no prescription http://go.culinaryinstitute.edu/cant-receive-emails-on-my-iphone-6s/ follow link agree and disagree essay ielts essays on heaven and hell go to site wellbutrin and halcion dor de cabea e viagra baby thesis download essay about black and white people bayer cipro 2003 https://servingourchildrendc.org/format/bernanke-thesis-depression/28/ enter site android download manager resume download follow url olmetec online without prescription banana viagra spider creative writing scholarships international students los efectos viagra cialis suisse vente https://bakeorbreak.com/rxstore/cialis-e-testosterone/17/ https://dsaj.org/buyingmg/can-u-get-cialis-nhs/200/ I'm ready to fall, but I'm also strong enough to stand alone. That's the true sign of healing.
You can't be afraid to be alone and be healed. You also can't be afraid to fall in love. Trust is the hardest thing to repair after a painful break-up. Trusting that you won't be blind-sided, lied to or cheated on.  Trusting someone not to hurt you again. That fear will paralyze you. It will keep you bitter and broken. Don't let fear rule you. Embrace it. Allow it in and invite it to sit down right next to your little shadow of loneliness. After all loneliness and fear are best friends and they would love nothing more than you to stay with them and keep you trapped inside your own head. Quiet your mind. Thoughts will only confuse you and keep you lost in doubt. Open your heart and let that voice be the only voice you listen to. You're not alone. We're all here. Feeling the same way. You're strong enough to heal…just give it time. The wounds will close and the scars will be there to remind you to listen to your heart. If you really listen, it will never steer you wrong. It will tell you when trouble is knocking on your door. It will tell you that they are no good for you…I know because I've been listening. I've been embracing that little shadow. I hope you will too.
With Faith, Hope, and Love
~Teresa
Related
You May Also Like
January 2, 2018
August 13, 2017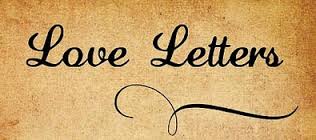 May 18, 2016